Balanceakt III

Place: Franckesche Stiftungen, Halle (Saale), Germany
Date: 2018-2019
Material: Mineral facade paint
Partner: Philipp Eichhorn & Bzu
Assistance: Alexander Fredoe Dümke, Alexander Staiger, Frieder Bader, Hanna Müller-Kaempffer, Joav Scholz, Kyrill Hirner, Marten Ernst, Martin Krauth, Max Rademacher, Michael Schulze, Nancy Röschter, Philipp Hurst, Philipp Kienast, Robert Czolkoß, Sebastian Boo Borkert, Stefan RDY Retzlaff, Sone, Tillmann Ziola, Tim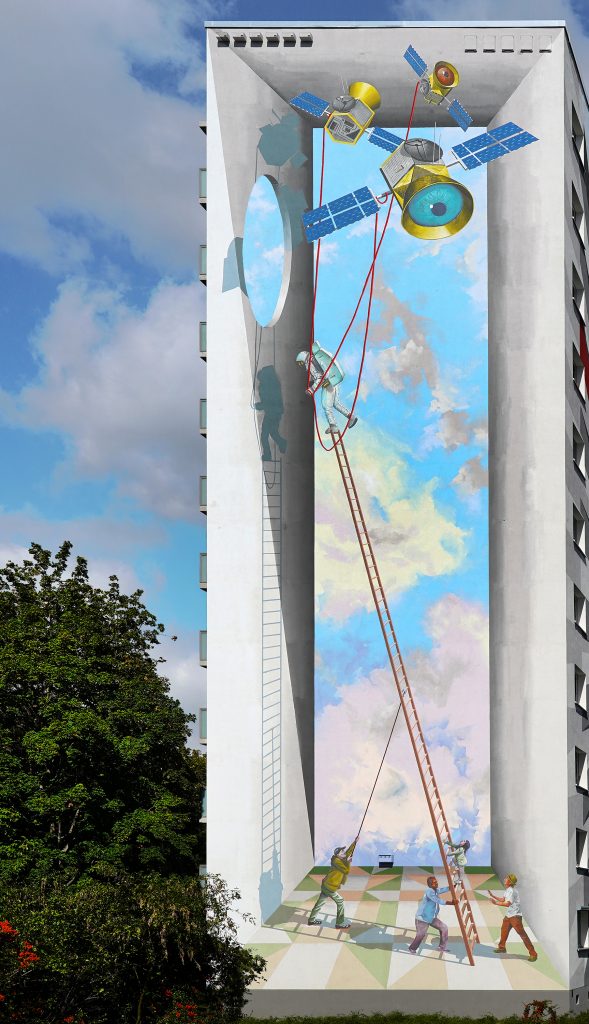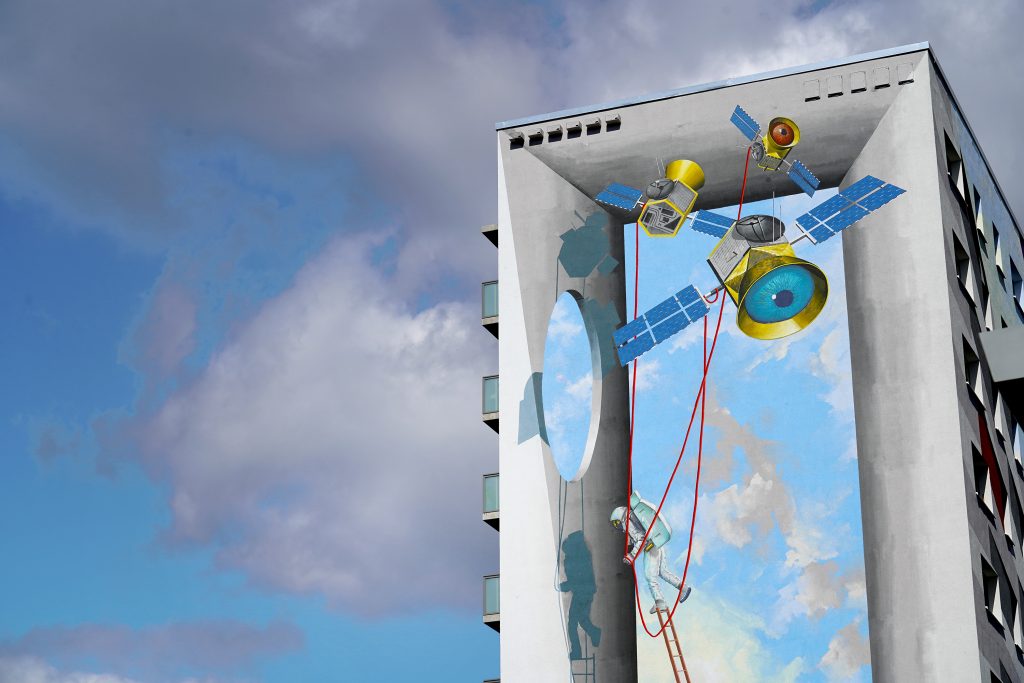 The Circuit
Everything is in motion, the future is uncertain, man does not stand still. The view through the telescope falls on new planets, on huge satellites and an all-seeing eye. The story cannot be stopped and the red thread is now pulled by machines and flying objects. The limits of what is conceivable and feasible are repeatedly explored and shifted. Longing and hope remain, the search for a new and better world is omnipresent. Only in community can the individual get there – so together and with united forces a gigantic ladder must be climbed.
In the immediate vicinity of the painted blocks, there are more 11-story buildings that have already been renovated by another company. For all those involved, it was important that the prevailing colors were not ignored, but rather picked up on and complemented. In some cases, we used exactly the same color tones in order to achieve a coherent overall picture on the site.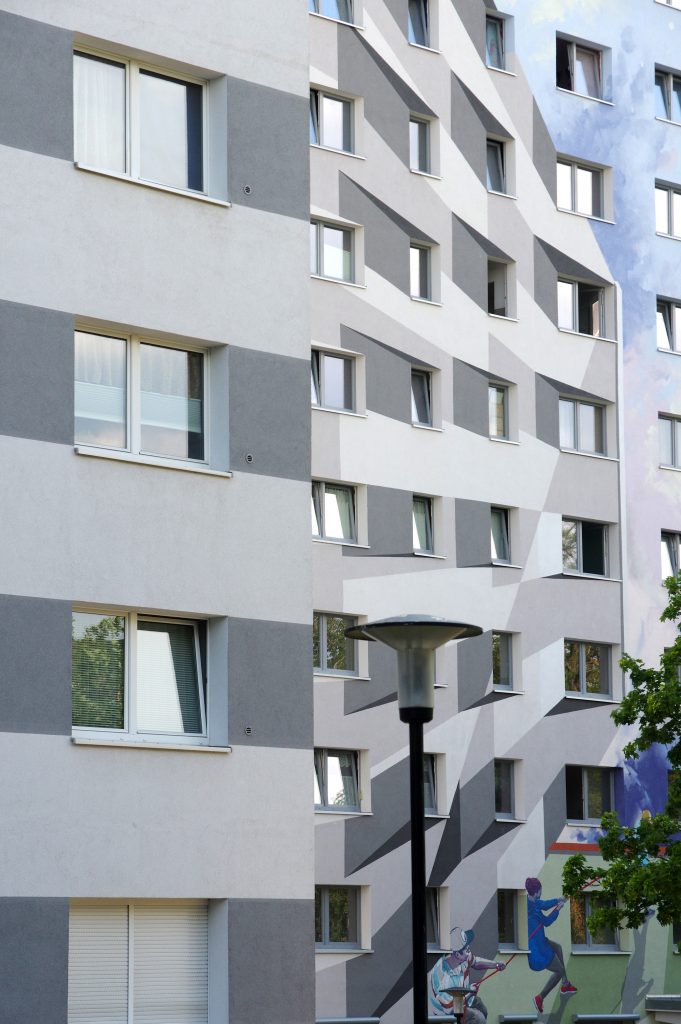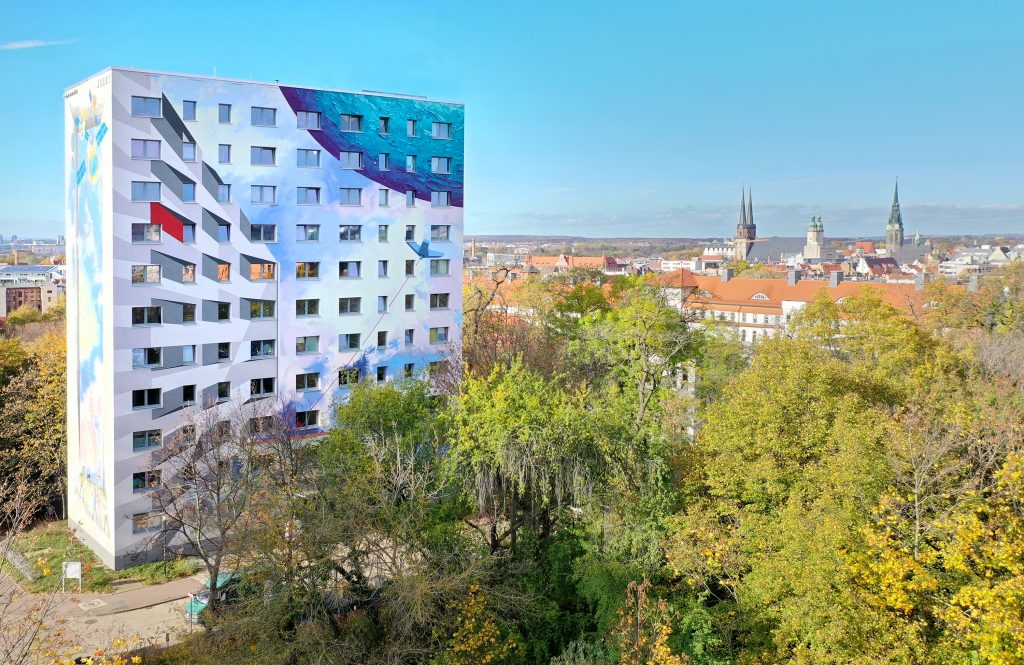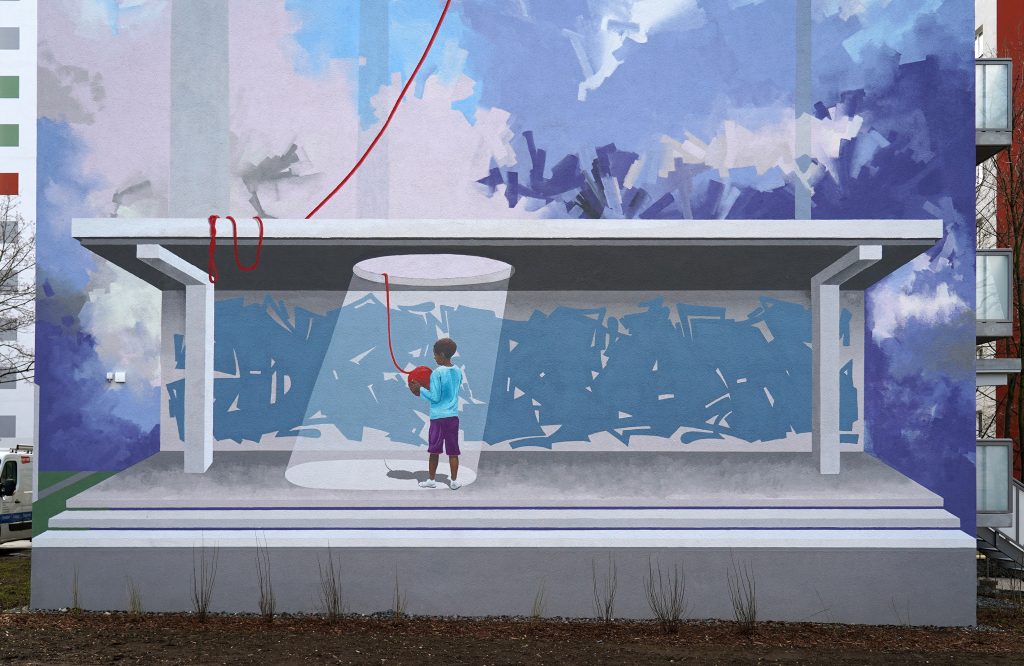 The narrative ends and closes into a circle. In the middle of it a child representing mankind holds the ball of wool – beginning and end of the story – in their own hands.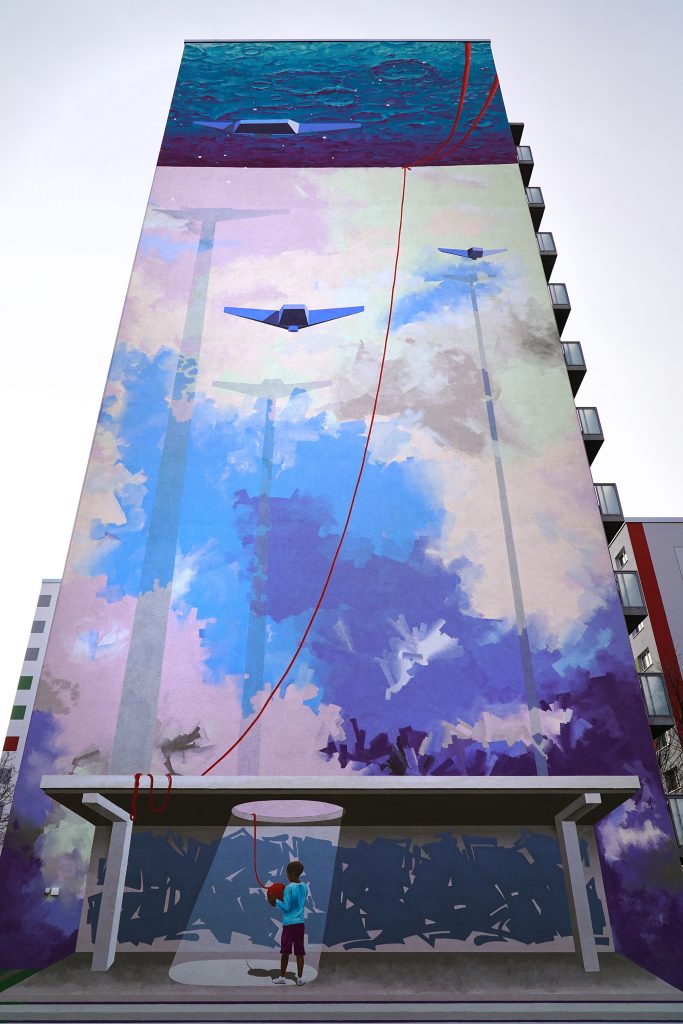 The final wall of our mural ensemble is inclined directly towards the historical grounds of the Francke foundations from the 17th century. The characteristic red triangular roofs of the foundations should be the defining motif here to make clear that the socialist blocks are part of the baroque grounds.